Construction company logo design
Custom Made
Construction Logo

Design for Business Branding and Marketing
On the same day, high quality stands out
A logo for construction is essential for business branding and marketing. Establishing a successful construction business requires strategy, branding, and strength. A unique logo is a primary requisite for the branding of a construction company. We will provide the best custom-made construction logo at an affordable price if you want a construction company logo design.
A construction firm logo needs to be distinctive and genuine in order to provide them an advantage over rivals. The correct amount of dependability and appealing ruggedness should be infused into the brand identity for the construction industry, which is frequently portrayed by imagery of the tools, equipment, or powerful animals supporting manufactured objects.
We offer a high-resolution logo for your construction business.
Our goal is to provide you with the best quality logo so your business can stand out. We know your marketing needs; hence, we provide logos in multiple formats, including JPG, PNG, AI, EPS, SVG, and PDF. You can use our construction logo for your online and traditional marketing campaigns.
Transforming Vision into Reality
We shape imagination into visual reality.
If you are a construction business owner, you should be careful and aware of building a brand, as Potential customers always look for the brand. Again, building a brand for a construction company needs time, and a logo is one of the crucial elements for positioning your brand in the customer's mind. A logo creates the first impression.
A logo helps you in many ways, such as;
Creating a solid brand identity
Logo helps your customer recognize your brand.
Logo enhances business credentials
A logo gives a professional look to your construction business

Transforming Vision into Reality
We shape imagination into visual reality.
Here is a list of the most frequent issues, as well as our best advice and techniques, to help anyone starting a new logo design or having trouble with the present design.
Terminology Confusion
Everybody must be on the same page and speak the same language for the building company's innovative initiative to succeed. Use of appropriate terminology is thus crucial. Know the meanings of the logos. Although the term "logo" has evolved to refer to any picture associated with a business, there are distinct meanings for a logomark, wordmark, or combination mark in logo design.
Using the Same Typography for Brand Content and the Wordmark
It is preferable to maintain the wordmark's typeface straightforward and uncluttered. However, the wordmark shouldn't be in an unaltered typeface. Why? Considering that the wordmark should be recognizable, special, and a representative of the brand's visual language.
Utilizing Generalized Images
It shouldn't be necessary to say this, but we must. Nothing will increase the forgettability of your brand like generic pictures. Finding a symbol that accurately symbolizes the construction brand, as opposed to a hazy concept, is the goal of logo design. However, be imaginative and seek out elements that speak directly when using symbolism in logo design.
Falling Prey to Hivemind
Every construction company aspires to have a distinctive and one-of-a-kind logo. Nevertheless, industry norms or even current design trends can easily divert attention. Due to the homogenization of entire industries in recent years, this has become particularly true.

Flat, 2D, 3D Construction Logos
We provide the best logo for your construction company
A professional custom logo design service can help you stand out in the competition. We create new ideas and concepts for construction company logo design through our logo inspiration services. Our designers are experts and have experience creating logos and branding strategies for construction companies that can instantly grab customers' attention.
Why choose us
We are committed to meeting local requirements. Uncompromising values guide us toward our business goal. Our main aim is to satisfy our clients with a custom logo that reflects their business goals. If you are looking for a construction logo, we welcome clients for a construction logo.
We have experienced and creative team members with a decade of experience making a logo for a construction company.
We design construction company logos using our advanced tools and the latest technology.
We offer quality service at a reasonable price so that any business owner, whether large or small, can make a partnership with us
Construction Logo for Website, Sticker, labels and more
Our custom logo design delivers in all standard formats for your brand and is prepared to use in websites, T-shirts, stickers, labels, posters, and more.
Creative Design

100%

100%
Transformed Vision

100%

100%
High Resolution

100%

100%
We can make your custom-made construction logo within a few hours
Our Award-winning graphic team is ready to provide high-quality and same-day custom logo design services in greater Houston. When you share your story, our team makes a design within 3-5 hours. Our designers are experienced and skilled and know the local industry well; hence, we can satisfy local needs!
Features of construction logo
The growth of the construction sector is phenomenal. The competition is also getting more and more fierce as new players enter the market. This is a reminder to business owners to establish a recognizable brand in their industry so that customers will award them new business and identify the brand. However, firms must invest in a strong logo design that serves as the company's logo before implementing any marketing methods in the construction industry.
 Realizing this, the majority of construction firms and contractors concentrate on creating a professional appearance with the best construction logos. In contrast to other industries, a construction company's brand logo requirements are special. Professional logos that effectively utilise symbols can distinguish themselves in customers' perceptions.
 How to create an outstanding construction logo
Too many construction firms believe the task is over when they concentrate on eye-catching colours or the newest font. But the professional logo designers know earn the logo is actually complete and outstand the logos of the competitors.   The abilities of the business as a builder or construction contractor will also be reflected in a superb construction logo. Since they are experts at making shapes fit one another, the logo ought to be able to do the same.
 A simple logo created using an iPhone app won't convey the traits the company is looking for if they provide luxury house building services. The basis for successful branding will be laid when the logo displays confidence in the construction company's capacity to construct. A great construction logo communicates the qualities listed below to increase trust: 
Simplicity
Relevance
Originality
Construction Logos Using Shape Psychology
There is a huge universe behind trademarks, despite the fact that most people only use them as assets to identify brands. As their components convey a story and strengthen their brand identity, they are more than just an identifier. A trademark, if thoroughly thought out, will reveal all there is to know about the business. Gestalt is the fundamental design theory, and it holds that these elements are more than merely symbols. This idea explains why basic things like forms, when employed as trademarks, are more than just a swatch of colour. Shapes typically convey the personality of the firm as well as the product or service that they offer.
The construction company's identity should be reflected in the logo.
There is no one "ideal" style of logo for a company that deals in building. Instead, the logo need to convey the nature of the construction company.
If the company specializes in building with an eye toward the future and places a strong emphasis on technology, or if they work in residential construction and provide straightforward service at a reasonable cost.
These two fictitious businesses' logos would be considerably dissimilar from one another in terms of everything from colour scheme to typography to general shape.
Choosing the perfect colour palette is Important
In a competitive market, color gives a logo personality and character, which can help the company stand out. Sadly, there isn't a clear-cut "best" color for a logo. If orange logos increased reservations, that would be fantastic, but then every building firm in the area would have an orange logo, and they would all look the same. For a construction company's logo, the "best" color is one (or a few colors) that stand out and contribute to building the credibility and trust we keep harping on about.
In order to determine the best colors for the new logo, we need first look at what the competition is doing. We  will have the opportunity to zig when the competitors zag and create a logo that sticks out thanks to a more distinctive color scheme if we notice that all of the competitors are utilizing identical hues.
After assessing the opposition, take into account color psychology. Since color serves as an emotional indication, the shade we choose can influence how the customers "feel."
Choosing the perfect font
The font we select will influence how people interpret our logo. For an event planning firm, a goofy, playful typeface would be appropriate, but as a construction company, we don't want to come across as careless or silly. Rather, experiment with many plain, simple typefaces.
We wish to check for the following qualities in a construction logo font:
Readability
Simplicity
Contrast
Start by avoiding using small or extremely intricate typefaces because they will be challenging to read when the logo is downsized. On a laptop or desktop computer, it's simple to put up a complex design, but the logo will be seen on business website, in social media posts, on invoices, and other places.
It's better to limit the number of fonts we use to one (or two at most), as more will make the logo appear jumbled and unattractive to potential customers.
Our construction logo is unique!
Our designer creates a simple and unique logo for the construction business that will help your customers to recall your brand.
Our construction logo is meaningful
Our logo concepts and ideas reflect your construction business goal and brand essence. Each piece of custom logo holds a meaning for a specific industry.
Our construction logo is memorable
Our custom-made construction logo is simple and classy; as a result, your customers and potential customers can easily recognize your brand and company.
We use suitable and best font for your construction logo
Our logo designers select suitable fonts and colors for your construction logo to be eye-catching and exciting!
We use the latest software for designing your construction logo
We use Adobe Illustrator and Adobe Photoshop to deliver high-quality construction logos. We deliver your construction company logo in vector files or patches, or design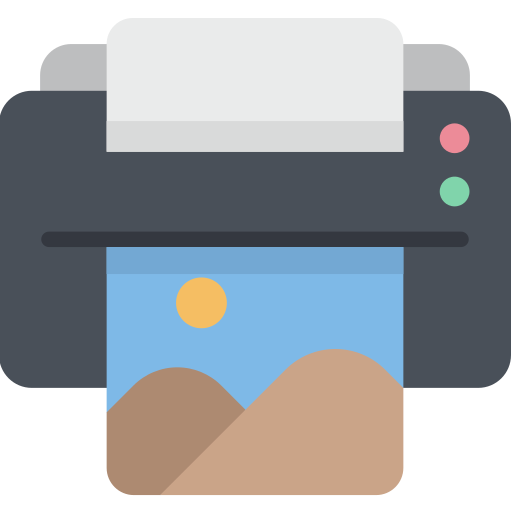 Our design can be used for printing and digital marketing
We can understand your marketing needs; that's why we provide your construction logo in multiple formats and versions so that you can use it for both traditional and online marketing.
Why Our Designers are the Best Option for Designing Custom Made Construction Logo
Our designers have decade experience in creating ideas and designing logo for construction business. Our construction logo designers are dedicated, passionate and highly skilled that no one can beat them in designing a logo for construction business.
Difefrent Types of Construction  Company and Our Logo Design Process
There are many different types of construction businesses, each specializing in a specific area of the construction industry. Here are a few of the most common types of construction businesses:
General Contractors: These companies manage and oversee the entire construction process, from planning and design to construction and final inspection.
Specialty Contractors: These companies specialize in a specific area of construction, such as electrical work, plumbing, or roofing.
Architectural Firms: These companies provide design and planning services for construction projects, including creating blueprints and obtaining necessary permits.
Engineering Firms: These companies provide engineering services such as structural analysis, site preparation, and materials testing.
Land Development Companies: These companies specialize in the development and management of land, including site preparation, grading, and infrastructure development.
Construction Materials Suppliers: These companies provide construction materials, such as lumber, concrete, and roofing materials, to contractors and builders.
Building Material Retailers: These companies sell construction materials and supplies directly to the public.
Environmental Contractors: These companies specialize in environmental construction, including remediation of contaminated sites and stormwater management.
Construction Logo and branding
Branding is an important aspect of construction logo design, as it helps to create a consistent and memorable image for your company. Here are a few tips to keep in mind when designing a construction logo for branding purposes:
Research your competition and the industry as a whole to identify any trends or design elements that would be appropriate for your brand.
Choose colors and typography that accurately reflect your company's values, mission, and brand personality.
Consider using symbols or images that are commonly associated with the construction industry, such as hammers, hard hats, or buildings.
Make sure the logo design is easily recognizable, scalable, and readable, as it will be used on various materials such as business cards, websites, and large banners.
Ensure that the logo design is consistent with other branding materials, such as business cards, brochures, and websites, to create a cohesive brand image.
Hire a professional graphic designer or branding specialist to create a high-quality and professional logo that accurately represents your brand and its values.
Protect your construction logo with copyright facilities
You should copyright your logo so no one can imitate and copy it for their branding purpose. We can provide legal support to ensure your logo remains unique and stand out. We deliver complete ownership of your custom-based construction logo.
Cleaning Logo Ideas & Concepts
Check Out Some of our Ideas. What We Did
Frequently Asked Questions
How long does a logo design take?
Normally it takes 3 to 5 hours to develop concepts.  Then revisions for adjustments. The designer will develop concepts based on logo vision or the nature of the business. Construction industries are also known as fashion industries, garment industries, or soft goods industries. The nature of the Construction business can be retail, wholesale or online. 
How many logos do I get?
Our custom clothing logo designers will develop 5 concepts initially. Then based on feedback, we do adjustments to the design. Once the final design is approved, delivered in different formats. 
What if I want to make a change to a logo?
We are the designers of the custom-made logo. Adobe Illustrator and Adobe Photoshop are used to design the logos. AI, PSD, and EPS files are delivered. These are editable vector files. We can edit the file or design or clients can also edit the design if they have enough skills in Adobe Illustrator.
How does Copyright & Trademark Registration work?
No designer can provide copyright or trademark registration for any intellectual property. There is the proper authority who does this. Being designer, we transfer complete ownership to you so that your lawyer or any online law office like LEGAL ZOOM can file an application for trademark. 
What if I don't like the first set of logos at all?
You can request more options. 
How do I order a Logo Design online?
You can text us or email us. But we need to talk to you over the phone first to get a clear understanding of your requirements, logo vision, or nature of business. 
How much will it cost me to get a Logo Designed from you?
What are the risks involved in ordering my Logo Design with you? Will my company and credit card information be safe?
Your content goes here. Edit or remove this text inline or in the module Content settings. You can also style every aspect of this content in the module Design settings and even apply custom CSS to this text in the module Advanced settings.
Will I be updated on the Logo Design process?
Your content goes here. Edit or remove this text inline or in the module Content settings. You can also style every aspect of this content in the module Design settings and even apply custom CSS to this text in the module Advanced settings.
How soon will I receive my Logo Design?
Your content goes here. Edit or remove this text inline or in the module Content settings. You can also style every aspect of this content in the module Design settings and even apply custom CSS to this text in the module Advanced settings.
How many Logo Design revisions will you make?
Normally when the vision is confirmed and you are convinced with the same, normally it takes 2 to 5 times revisions for small adjustments in the design to get final approval. 
Can I get my old Logo Design modified?
What will it cost me to have different sizes and backgrounds for my Logo Designs?
Your content goes here. Edit or remove this text inline or in the module Content settings. You can also style every aspect of this content in the module Design settings and even apply custom CSS to this text in the module Advanced settings.
What are the formats in which I can receive my Logo Design?
Your content goes here. Edit or remove this text inline or in the module Content settings. You can also style every aspect of this content in the module Design settings and even apply custom CSS to this text in the module Advanced settings.
What to consider when designing a logo for a Construction
The fashion industry is very competitive, and that's why logo design for Construction must look iconic, stylish, and classy to stand out in the fashion industry. A logo represents your brand to target customers even if in your absence; that's why apparel business owners can only survive in the competition with a beautiful and unique Construction logo design.
These are the few consideration you should make while designing a logo
The fields of construction you work in
Your core business and brand essence
Your business values and brand personality
What is your business vision
Why customers will recall your brand and what quality you provide
Create a construction-related logo for your construction business.
For a construction business, a logo plays a vital role in advocating your brand in the market. Your construction logo design should communicate with your target customers about your construction services and business goal so that it can instantly attract customers. Our Construction logo designers design your Brand logo idea from scratch and finalize it after going through many processes.
For customers in the greater Houston area, our award-winning graphic design team is available to deliver superior, same-day custom logo design services.. When you share your story, our team makes a design within 3-5 hours. Our designers are experienced and skilled and know the local industry well; hence, we can satisfy local needs!
Construction logo design starts with every project following a systematic procedure. We deliver a construction logo that represents your company.
BRIEFING: We start our work with a client's briefing. We listen to our client's requirements, the company's goals, and nature. We always deliver requirement-based custom logos for a construction companies.
CREATION: Our custom logo designers for construction companies never copy concepts and ideas. Each piece logo is unique and custom based. Our graphic designers start work from scratch. Our designers generate ideas and brainstorm ideas with co-workers and clients to make an excellent logo.
TESTING AND REFINING: Once our designers develop ideas and concepts, they refine and screen ideas to choose the best one for the final construction logo. We also offer multiple review opportunities for delivering the best construction logo to our valued clients.
DELIVERY: In this stage, our designers work on the final logo. We deliver until our clients are fully satisfied.